by Paige Donner
As the debate in the United States rages on over gun control (gun confiscation) and American citizens' 2nd Amendment rights, there is a frightening illustration just south of the border of what happens to an unarmed citizenry. Namely, organized crime, armed and dangerous, and its impact on food safety.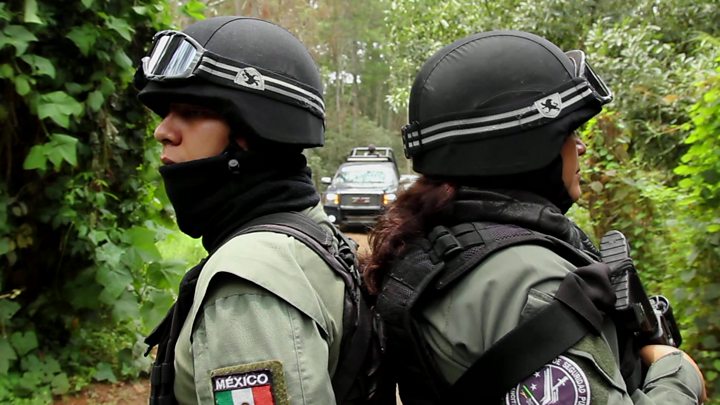 This DW documentary, obsequiously titled 'Trendy Foods, Avocadoes and Salmon,' shows just what happens to farmer's crops and livelihood when lawlessness and organized crime are allowed to run rampant.
In Mexico, avocados have become the Gold Crop. Fetching high prices on the international export market, avocado orchards have become prized assets, yielding crops of green gold. Hence it didn't take long for Mexican cartels to move in and seize farmer's lands and crops as well as simply outright hijack the harvested fruit.
We have yet to frame the Gun Confiscation/ 2nd Amendment debate in our country, the US, as one that can and will impact food safety.

But we should. Now.  It's about the safety of our citizens, including food safety, for ourselves, our children and the generations to follow.
This DW documentary is a Must Watch!
READ More:
Up to four trucks carrying avocados are stolen every day in the violent Mexican state of Michoacán, as organized crime groups seek to take advantage of consumers' seemingly insatiable appetite for the fruit.
https://www.theguardian.com/world/2019/jun/14/mexico-avocados-stolen-michoacan
*************************************
Be sure to catch the Paris GOODfood+wine podcast. Now airing on iHeart Radio and Spotify as well as iTunes, Stitcher, Soundcloud and TuneIn Radio.
Listen to Paris GOOD food + wine on :
All photos (where noted) copyright 2018  Paige Donner  FoodWine.photography
iTunes – Paris GOODfood+wine / 
Media Engagements, speaking and collaborations: contact PaigeDonner.info